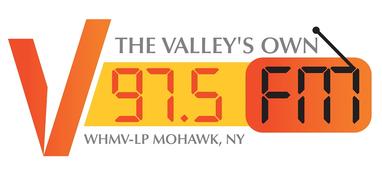 Stream Us

Soon you will have the option to listen to WHMV-LP anytime and from anywhere. Phase II of our rollout will include streaming over the internet. Listen to WHMV-LP on your streaming device. Get caught up on local news, weather, and community events.

You will always feel right at home streaming WHMV-LP from anywhere!

What's New

We are currently seeking interested individuals to be station volunteers. Please Contact us if interested.
---
---
We are a 501 C-3 Corporation and are listed with the New York State Attorney General Office's Charity Bureau.

Please know that your contributions are the only source of funding for our studio and broadcast facilities. Without your support, this radio station cannot exist.
The following documents are available:


1. Articles of Incorporation

2. NYS Charities Bureau Registration

3. IRS 1023 EZ Application

4. Sponsor Sales Contract

5. Promotional Brochure

6. Introductory Rate Card

7. Sponsor Information Form

8. Sample Sponsor Acknowledgement

9. Music Release Form


Please note: These documents are in Adobe "Portable Document Format" (PDF). If you can't open these documents, you may need to install Acrobat Reader. You can download it here.