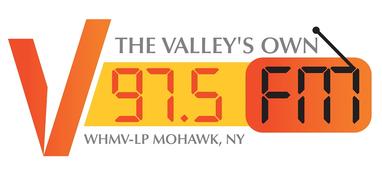 Stream Us
You can now listen to WHMV-LP anytime and anywhere. WHMV_LP is now streaming live over the internet. Listen to WHMV-LP on your streaming device. Get caught up on local news, weather, and community events. You'll always feel right at home streaming WHMV-LP NO MATTER WHERE YOU ARE! It's like you never left home!

What's New

We are currently seeking interested individuals to be station volunteers. Please Contact us if interested.
---
---
We are a 501 C-3 Corporation and we are listed with the New York State Attorney General Office's Charity Bureau.

Your contributions are the only source of funding for our studio and broadcast facilities. Without your support, this radio station cannot exist. Consider a donation using the button below...
Smile on us!

Support Local Radio!
Donate directly or Smile on us! Either way we wanna say "Thanks" for your support!
100 East Main Street #40
Mohawk, NY 13407
Phone: (315) 939-8975

A Service of the Mohawk Valley Radio Group Mission Statement:

The mission of the Mohawk Valley Radio Group, Inc. is to serve as an educational, non-profit organization operating as a non-commercial, community broadcast station for Southern Herkimer County of New York State, to provide information, education, entertainment, news and broadcast opportunities specifically to the citizens in the communities of Mohawk, Ilion and Herkimer, New York, and to make a more aware citizen in the communities we serve.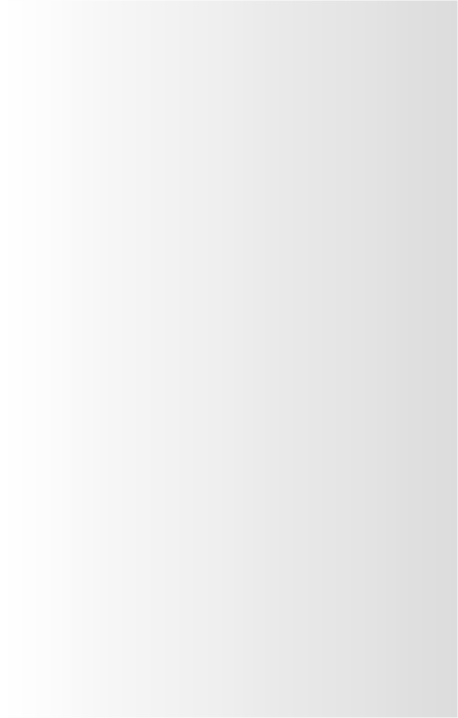 Objectives:

1. To promote the health and well-being of the citizens of the communities served.
2. To educate about problems that are occurring in the specific broadcast area.
3. To help bring together resources that will assist the citizens in the broadcast area to help overcome adversity.
4. To promote acceptance of diversity in our area and in our nation and beyond.
5. To help inform people about local, regional, state, national and international issues.
6. To serve in the public interest as a non-profit, community radio station.
7. To provide a venue for local students to gain broadcast experience by involving our local schools, regional vocational-technical center and colleges in programming where possible.
8. To provide a forum for other non-profit organizations to be successful with their missions.
9. To provide entertainment to the local communities served.
10. To provide the community with access to the public airwaves for legitimate educational, cultural or social activities that are occurring in the communities served.
11. To highlight the successes and accomplishments of the citizens in our area.
12. To be a positive, uplifting force in the communities we serve.
13. To be a forum for the exchange of ideas on how life can be improved for the citizens in our communities served.
14. To provide information about local government, meetings, laws and other matters affecting the citizens of the communities served.
Our History


The Mohawk Valley Radio Group, Inc. was officially formed as a non-profit entity on October 4, 2013, with the approval of the by-laws, election of officers and the drafting of our Articles of Incorporation at a meeting of the initial members of our Board of Directors in Herkimer, New York.
Alan Smith of Herkimer was elected President, Chris Miller of Schuyler was elected Vice President and Tom Thomas of Mohawk was elected Secretary-Treasurer.
November 13, 2013 - Filed our Registration Statement for Charitable Organizations (Form CHAR410) with the New York State Department of Law (Office of The Attorney General) and issued NY State Registration Number 44-04-51 as a not for profit (NFP) on November 14, 2013. Also filed for and received EIN number (46-4097571) from the Internal Revenue Service.
November 14, 2013 - The Mohawk Valley Radio Group electronically submits its application for a construction permit (Form 318) to the FCC at 2:22 PM!
November 20, 2013 - The NYS Department of State files our Certificate of Incorporation. We go from being an unincorporated association to the Mohawk Valley Radio Group, Inc.
December 16, 2013 - ​MVRG, Inc. registers with the NYS Department of Taxation and Finance.
January 28, 2014 - The FCC grants the Mohawk Valley Radio Group, Inc. a construction permit to build an LPFM station at 100 watts in Mohawk, NY.
February 3, 2014 - The FCC grants our requested call letters - WHMV-LP: W + H for Herkimer County + MV for Mohawk Valley
August 7, 2014 - MVRG, Inc. files form 1023EZ with the Internal Revenue Service to obtain recognition as a 501 (C) (3) Corporation and awaits determination by the IRS.
August 26, 2014 - The IRS Determination Letter informs the MVRG that our status as a 501 (c) (3) Public Charity is approved, effective back to November 20, 2013 (date of incorporation).
June 2015 - MVRG, Inc. applies for an extension to its construction permit with the FCC and is granted an 18 month extension.
August 2015 - MVRG, Inc. signs a lease for studio and transmitter facilities at 100 E. Main Street, Mohawk, NY and begins building WHMV-LP!
November 9, 2016
-
Broadcast license issued by the FCC. We are officially ON-THE-AIR!